Talent MN is a dedicated collection of change-makers that believe in disrupting the broken mold of out-dated HR practices. TalentMN provides inspiration and proven resources for people and organizations seeking new paradigms that can inspire a winning culture of clarity and success.
We believe that digging into the foundational mission statements and rediscovering the building blocks that originally fueled the companies success is paramount. But this foundation needs to be paired with the realities of today's workplace and workforce.
Creating clear brand manifestos, change management and unifying technologies can allow everyone to be treated with respect, truthfulness and dignity. And, have a voice where they cannot currently be heard.
Ultimately, we believe that HR deserve stories, resources, and technologies that turn customers into champions, vendors into partners, employees into evangelists, and shareholders into flag-bearers.
Why should I attend/host/sponsor an event?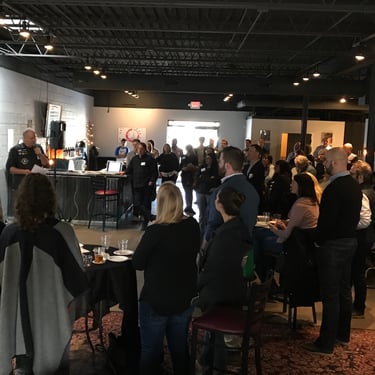 TalentMN events bring together new voices and unique perspectives to solve common talent challenges. If you love being in a room full of smart people, hearing from experienced industry leaders, and connecting with people tackling similar talent challenges, you should be at our next event.
Who should attend TalentMN events?
If you're passionate about creating better employee experiences, TalentMN events are made for you. Whether you're responsible for branding, hiring, operations, recruitment, or simply interested creating a place where talent can thrive, TalentMN is a great place to connect with like-minded people and hear from talent experts and thought leaders from Minnesota's most innovative organizations.
We're looking for more passionate people leaders to host, speak, sponsor, and participate in future TalentMN events. If you'd like to work together, feel free to get in touch, we'd love to hear from you!